The recent Grosvenor sale lot 813 has generated a fair amount of interest and debate as the canceller would suggest the stamp was used some 8 months before the official issue date of 1st December 1860.
Various opinions have been presented from 'crude forgery' to is it an SG1 and this is a double cancel distorting an 8 to look like a 6, an alteration to make an 8 look like a 6 or potentially most feasible (because i think the cancel looks genuine) did the clerk simple put the wrong date slug in? .. it is known to have happened with these early
Maybe you would like your say? .. visit the forum link associated to this News post.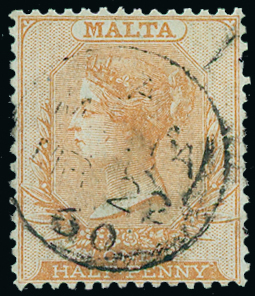 View auction results here