The David Feldman Sale contained 86 Malta lots, all bar 3 being Postal History related.
There were many fine items including early letters, cancels, usages and ending with some nice Village Cancels (on cover).
I don't have an in depth knowledge of postal history so this is a summary review, with one of the more illuminating facts that only 23 of the 86 lots sold, some of these were after the auction as unsolds. I can't with any authority say but a lot of the items seemed a liitle over estimated if compared with the Michael Lewis Spink prices, of which a number of lots had eminated from.
By Neil Grover
A selection of the solds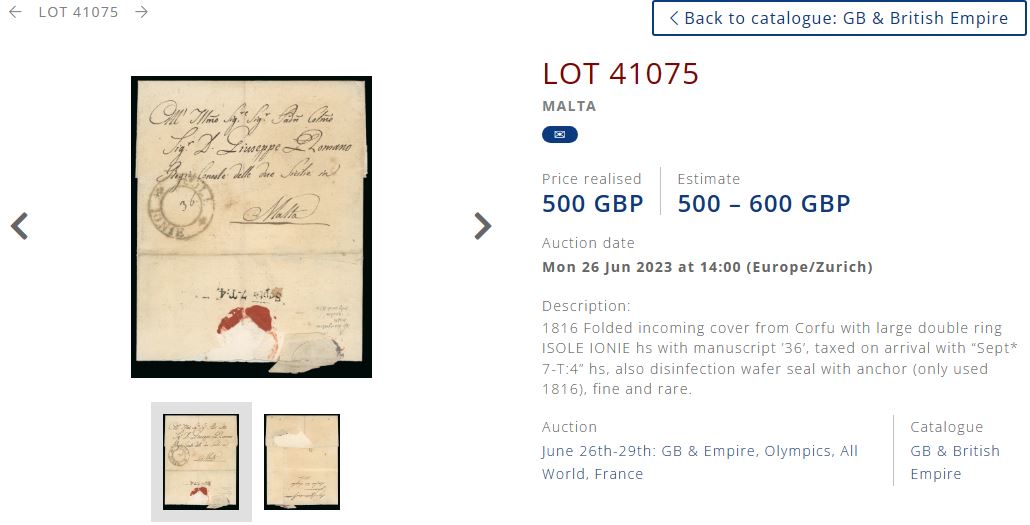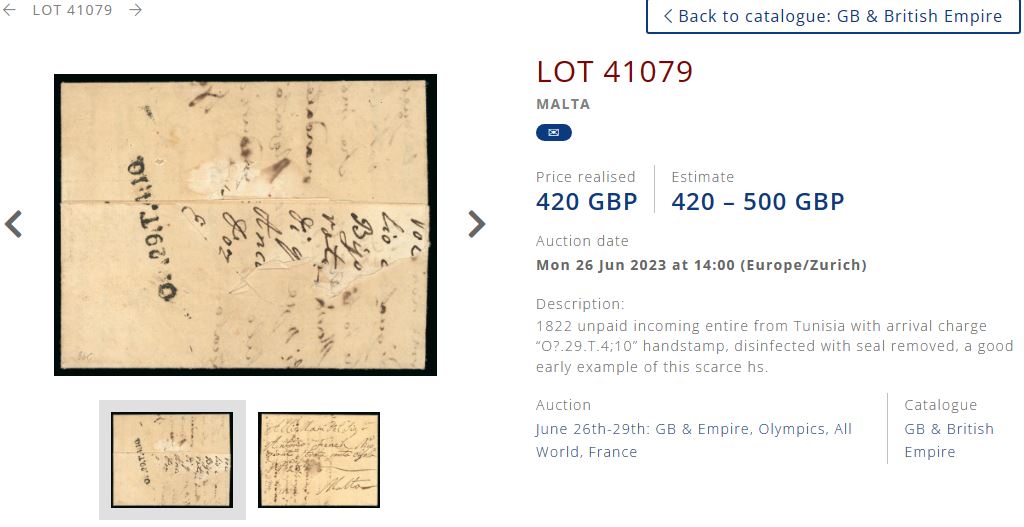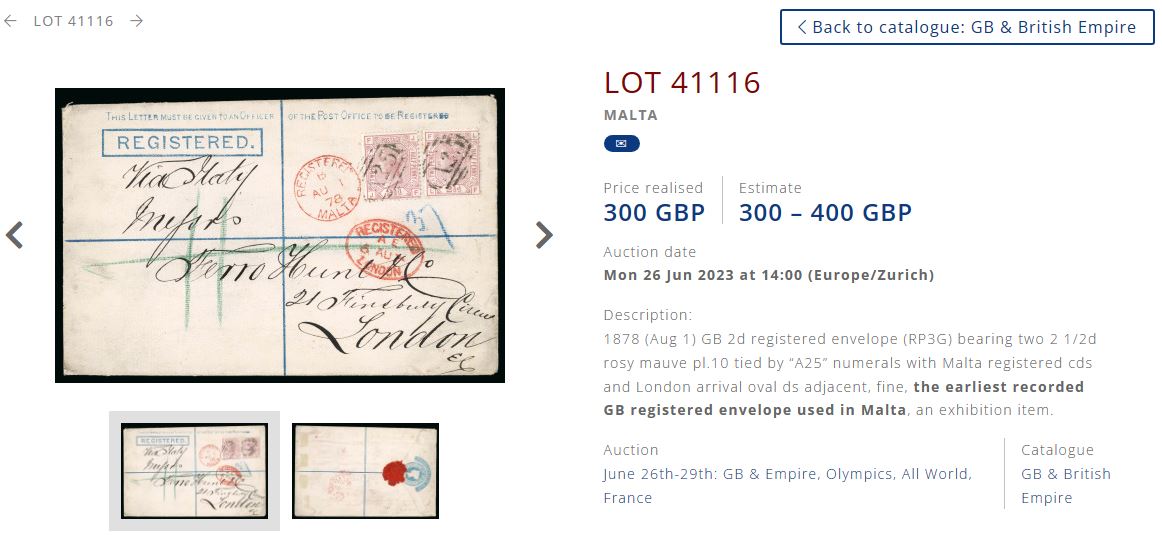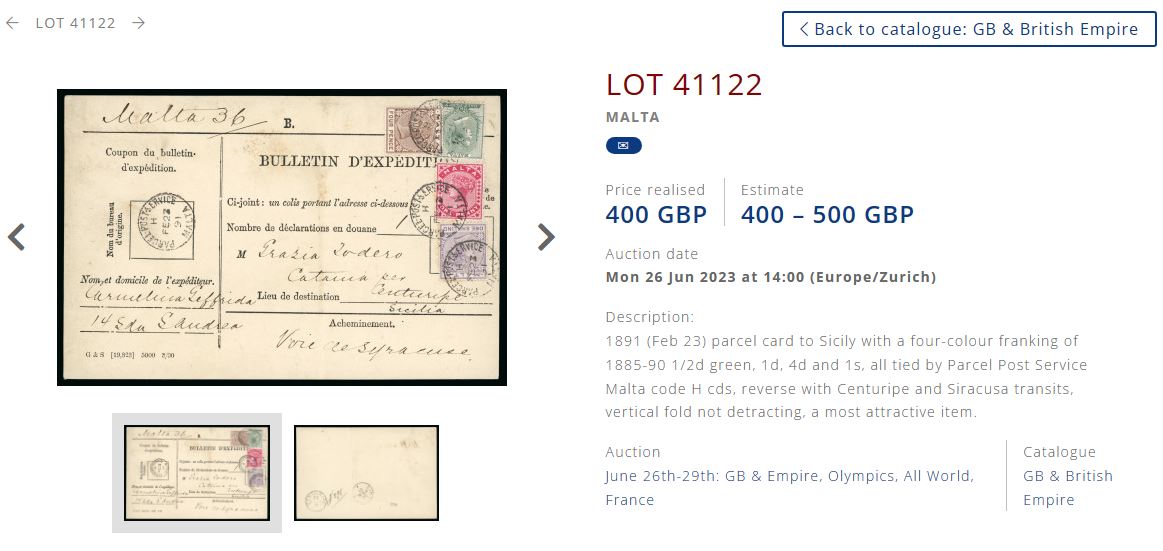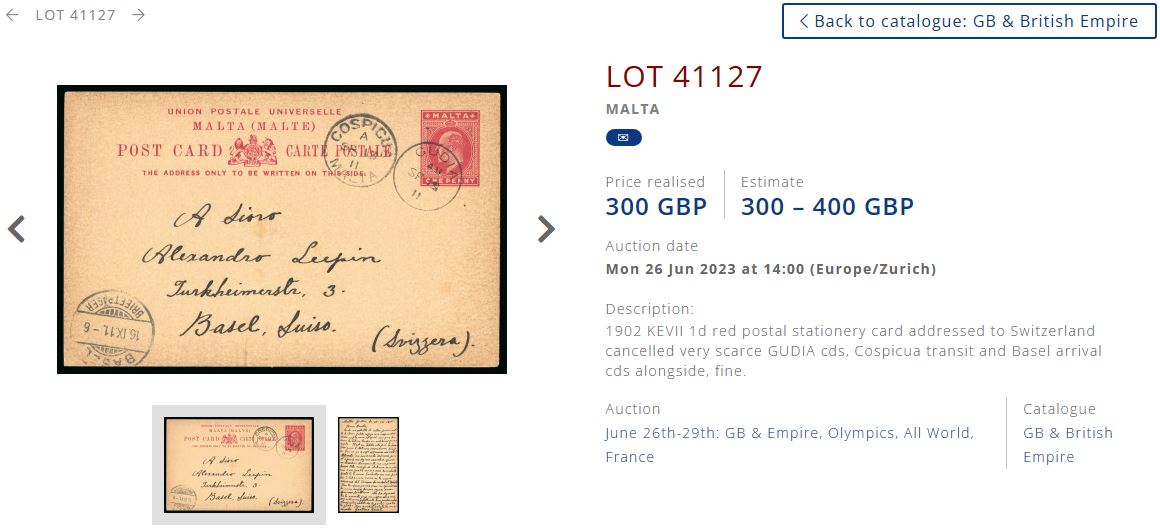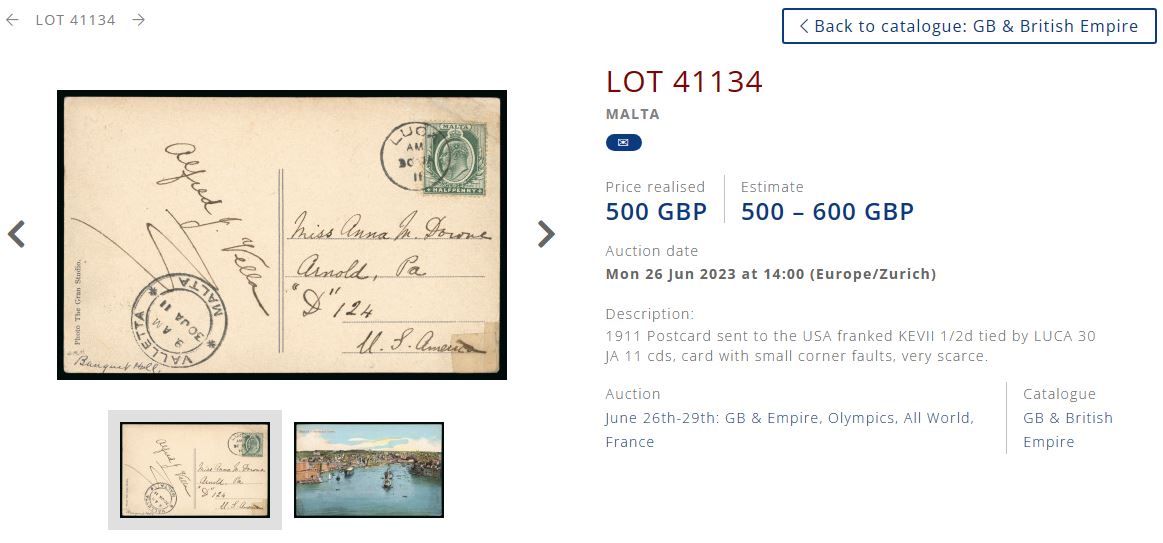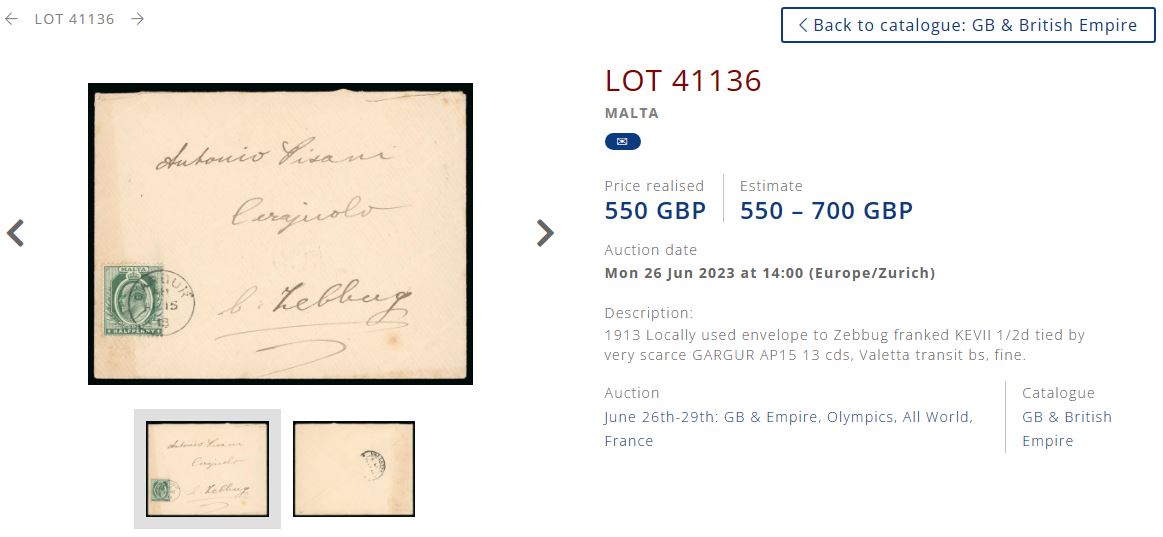 Couple of the unsolds